The Youth Hub will be based at Blackburn Youth Zone and is a brand new partnership with Blackburn Youth Zone and the DWP. The service aims to support young people facing barriers into employment a chance to secure a positive future. This unique partnership will mean staff from the DWP will be located in the Youth Zone to host their appointments with young people. Offering young people a more enriching environment for them to feel comfortable in exploring and reaching their potential. Following meetings with their DWP work coach, young people will then be then referred to the team at Blackburn Youth Zone, who will then begin a journey united with the young person to raise aspirations and succeed in the future.
How we will support young people.
Overcome barriers and the perception of employment for young people, building aspirations to move towards and into paid employment.

Provide 1-1s with designated Youth Keyworkers and group therapeutic support to young people identified as needing this support.

Harness BYZ's strong relationships with established network business Patrons to leverage support and opportunities for young people to gain employment, nurture entrepreneurial ability and build careers.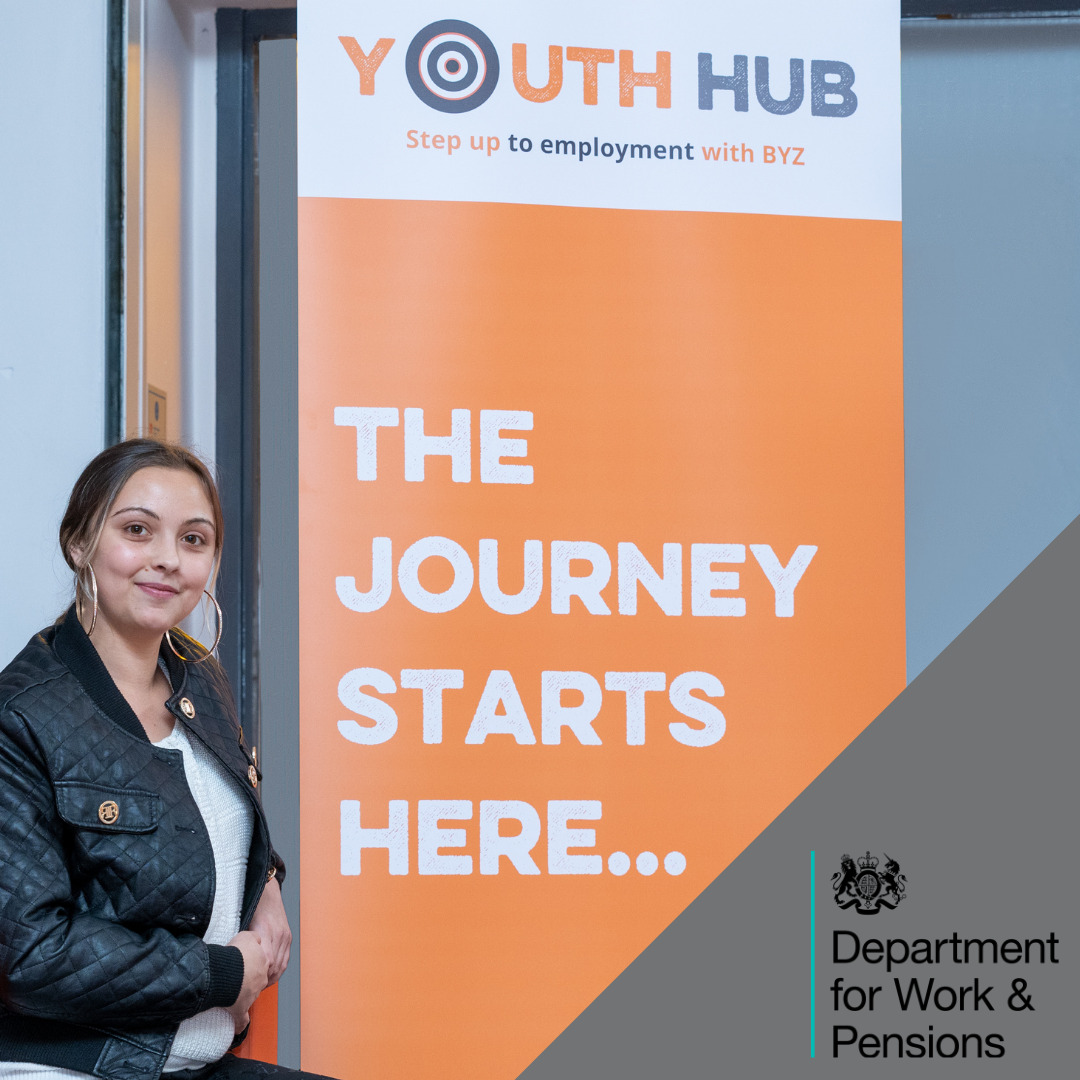 MEET SABINA
My name is Sabina, it's been a really challenging few years for me. I've struggled with anxiety, which affected so many parts of my life and before I knew it I was in such a dark place struggling to see a better future ahead.
I managed to get the help and support for my mental health and I feel like now I can start to think about my future. Sophia started school last month and this seems like the perfect chance for me to start thinking about my future. I have always wanted to be a midwife but I never thought that would be possible. I then found out about the Youth Hub at Blackburn Youth Zone. Maybe this is the service that will make my impossible become possible.