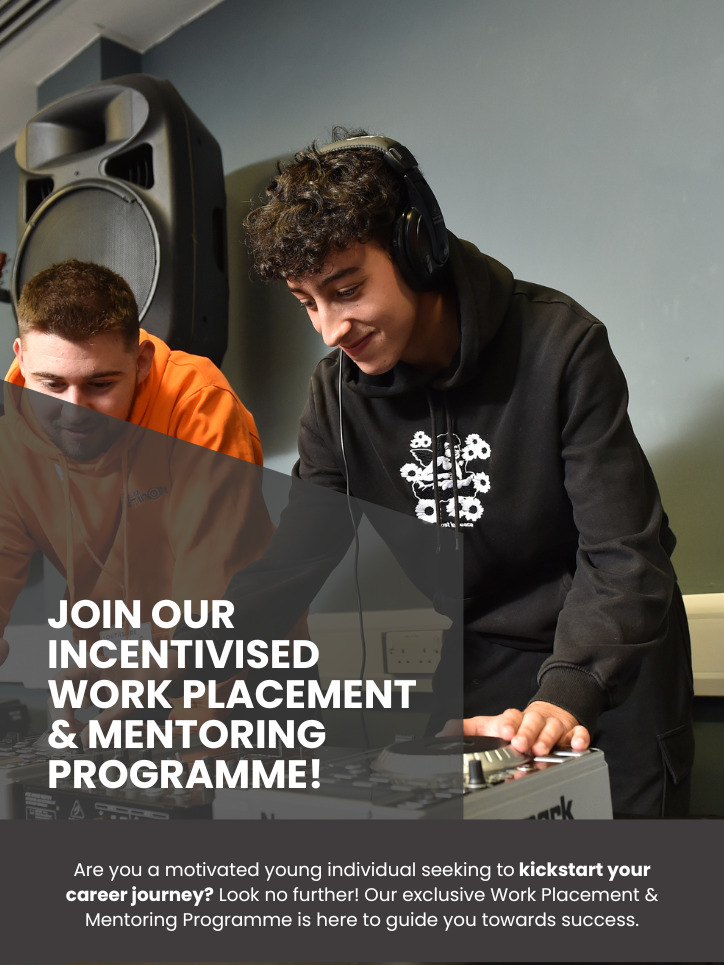 Aged: 18-24

Enthusiastic and motivated to learn.

Commitment to attend mentoring sessions and work placements.

Willingness to grow both personally and professionally.
Valuable Work Experience: Gain hands-on experience in your field of interest. Our program offers real-world exposure to help you understand industry dynamics and boost your CV.         
One-on-One Mentoring: Receive personalised guidance from experienced professionals dedicated to nurturing your talents and helping you set achievable career goals.
Incentives and Rewards: Earn incentives for your dedication and commitment throughout the programme. £50 voucher of your choice for each week completed in a work placement. 
Skill Enhancement Workshops: Access exclusive workshops designed to enhance your skills, from communication to leadership and beyond.
12 weeks 
5 weeks of pre-employment workshops    

4 weeks of 16 hours a week incentivised work placement exposure. 

Celebration event             

Followed by 3 months of aftercare support.
For More Information
Phone: 01254 292000
Email: Laura.billington@blackburnyz.org