The Volunteer of the Month this month is Yaseen Choglay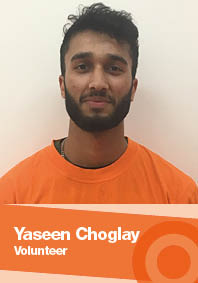 Yaseen started off on placement and has stayed on as a volunteer.
He has become an integral part of the youth team, and has developed good relationships with young people and the staff team. He displays confidence in behaviour management and challenging/addressing any issues and disruptions. He is punctual, hardworking and contributes to the team's and young people's positivity.
His dedication has especially shone through this last month when he has continued his volunteer-ship throughout the fasting period – not an easy task!
If you or anyone you know would like to know more about volunteering please get in touch with Dean on
dean.edwards@blackburnyz.org
or give us a call on 01254 292000