Don't miss out and join Blackburn Youth Zone on Thursday 22nd April to take part in our special interest workshop.
Time 9am -10.30am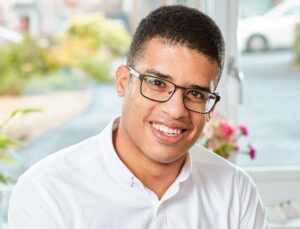 Bio: Lee Chambers MSc MBPsS is an Environmental Psychologist, Accredited Coach and Founder of Essentialise Workplace Wellbeing. Having worked within corporate finance, local government and elite sports, he specialises in supporting SME's to creating working environments and cultures that are regenerative to wellbeing and boost performance through wellbeing strategy and tailored delivery. In addition, he coaches ambitious athletes, entrepreneurs and leaders to utilise psychology and wellbeing to excel in their field. Having founded and run a successful SME in the video game industry, while battling illness and losing the ability to walk, he brings industrial knowledge and lived experience to create actionable and engaging change.
Session 1 – How to Waste Your Money on Wellbeing (And What to do Instead)
Key objectives/lessons:
Identifying a Wellbeing Why
How wellbeing improves business performance
Putting Wellbeing at the heart of the business through effective strategy
Common ways to waste wellbeing budget and benefits
How we can avoid these wastes to create sustainable wellbeing that generates it's own business case
How to use Wellbeing as a competitive advantage rather than a bandage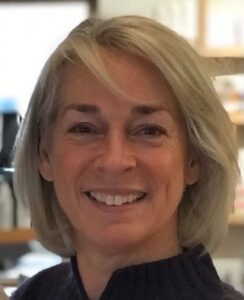 Bio: Melt have been creating and producing fine fragrances for the home, workplace and personal care for 22 years. It is our willingness to step out of the conventional fragrance arena, in order to seek out more unusual perfume combinations, for which we are now known. (Having worked hard to source our raw materials locally, over 94% of our ingredients and packaging comes from Lancashire companies – with the balance being from the UK. We operate a zero waste policy in our manufacturing – and all our packaging is recyclable.) We now quietly supply the "melt" brand into independent retailers worldwide, as well as producing branded corporate products for a select group of clients for use in the workplace and home. (You can purchase through an exclusive group of stockists, on-line, or by visiting our "shop on the farm" in the heart of the beautiful Ribble Valley where you can browse around our luxury gift shop, reading room and chandlery.)
Session 2 – Hmm! What's that smell?
Session overview:
Very brief overview of melt and how, where, and why, we do what we do.
Why is fragrance important to our wellbeing, how does this work, what are the benefits, and how can we 'manipulate' it to our advantage.
How do we introduce fragrance into the workplace for maximum benefit
How can fragrance be beneficial to "home-working" to help establish different zones.
Q & A session.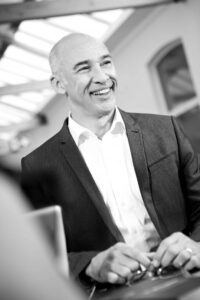 Philip has a business career which has spanned 30 years and a broad range of sectors. Whatever the business sector his focus has always been people, identifying the barriers to personal growth and development and how this impacts on organisational aspirations and ambition.
Whilst Philip's experience extends to international businesses with profits in the billions his passion lies with owner managed businesses; often referred to as the backbone of the British economy. A recent article written by Philip and published in the International Business and Economics Review (IBER) focused on the complex nature of marketing and how it (marketing) is often misunderstood within small businesses.
Session 3 – Is business productivity and performance a function of wellbeing?
We will explore the function of wellbeing as a business critical function, by looking at the roles of mental health, physical health, nutritional resilience and organisational culture as the four cornerstones of a profitable business. With a particular focus on Nutrition and Physical Health we will review a short case study to act as the back drop/context to explore:
Session Overview:
Why exercise is a bad idea for weight loss
Why we need to upgrade our beliefs and habits when it comes to food and alcohol
To book your place please email Melanie Thomas – Melanie.Thomas@blackburnyz.org.