Fundraising for Blackburn Youth Zone
Thank you for your interest in finding out about fundraising for Blackburn Youth Zone.
Your fundraising will help many young people realise and meet their potential.
Fundraising for the Youth Zone not only creates a brighter future for our town's young people but also the wider community, and it all starts here.
This is a really exciting time for you to be fundraising for us!
There are many ways in which you can financially contribute to the future of the Youth Zone.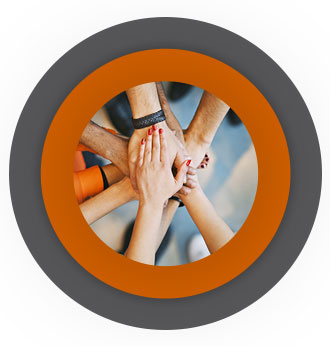 Events
Napthens Wine & Cheese Quiz: 28th February at QEGS
Napthens will be hosting an evening of cheese, wine and quizzing!Entry is £30 per person for a team. Teams must consist of 5-6 people. Entry includes 5 bottles of wine to taste with cheese and biscuits and participation in the quiz.
Blackburn Beer Festival in aid of Youth Zone: 3rd, 4th, 5th May at Blackburn Rugby Club
Join us at Blackburn Rugby Club for Blackburn's biggest annual beer festival. A three-day event giving you plenty of time to try over 60 real ales, ciders and lagers. Sponsorship opportunities available from £195. Over 18s only.
Trevor Dawson Golf Day in aid of Blackburn Youth Zone: June – Clitheroe Golf Club
Join Trevor Dawson and friends for their fantastic Golf Day taking place at Clitheroe Golf Club. Open to beginners and avid golfers alike. Enjoy a fun and friendly day of golf, three course meal and awards ceremony. To enter a team contact
BYZ Skydive – Saturday 17th August
Calling all daredevils…. Imagine the adrenaline rush as you sit in the doorway of the aircraft at 11,000ft, legs dangling over the edge, heart pumping through your chest as you prepare yourself for the 120mph rush down to earth. Skydiving is a truly once in a lifetime experience! You can make a difference! Skydive for Blackburn Youth Zone and help us raise vital funds.
Charity Cricket Match – Thursday 22nd August
Tough Mudder – 7th September
Think 5 kilometres full of the world's best obstacles sounds fun? Try adding tons of the stickiest, thickest mud you've ever seen. Your face muscles will hurt just as much as your body, as you laugh your way around this epic course. If you are interested in taking part please contact melanie.thomas@blackburnyz.org
Napthens Charity Clay Shoot – Tuesday 15th October 2019
Napthens Charity Clay Shoot promises to be fantastic day out for you and your guests at the beautiful Coniston Estate. Register a team of 4 at £500 which includes clay shooting, a delicious lunch, awards and raffle.
BYZ Quiz Quest – 14th November 2019
Championed by Cummins Mellor Recruitment, Quiz Quest is set to find East Lancashire's 'Brainiest Business'. The fun quiz night will take place on Thursday 14th November at Dunkenhalgh Hotel. To enter a team of 4 for £100, please email Amy@cumminsmellor.co.uk
Patrons Dinner – October
Premier Patrons and Patrons of Blackburn Youth Zone gather at the annual Patrons Dinner to enjoy a three-ourse meal as a thank you for their continued support.
Paint the town orange – 23rd September – 29th
September
Calling all supporters of Blackburn Youth Zone. From 4th November – 10th November November we're going to paint the town orange, raising vital funds and awareness for Blackburn Youth Zone. Simply come up with your own fun orange creative idea of how to fundraise for us and let us know! You could – wear something to work that is orange, have an orange fun day or even dye your hair orange! For your free fundraising pack contact melanie.thomas@blackburnyz.org or call us on 01254 292000 and make sure you JOIN IN!
Christmas Jumper Day – Friday 6th December
"Blackburn Youth Zone wants to bring the town together this Christmas to support local young people and their families.
Schools and Corporates get the chance to wear their cheesiest Christmas Jumper on 6th December to raise money for Blackburn Youth Zone's weekly 'Eat Together'.
'Eat Together runs at the Youth Zone every Saturday from 4:30 pm – 5:30 pm and provides hot meals for local families.