Our Paint The Town Orange campaign recently was a shining example of Corporate Social Responsibility working at its best.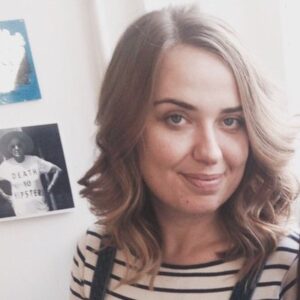 The campaign saw businesses across East Lancashire raise more than £18,000 towards funding a target support worker to help young people's emotional health and well-being, especially in a post-COVID-19 world.
The corporate challenge brought together teams of employees and managers who flew the flag for their businesses at the same time as making a difference in the community.
Corporate Social Responsibility (CSR) is a trend that has been growing in business strategies over the last 10 years or so.
As many as 90% of the world's largest corporations now formally document their CSR performance on an annual basis.
But it's not just the giant organisations that use it as a morale-boosting, flag-waving, ethical driven way to deliver social, economic and environmental benefits to the communities in which the business serves.
In our Paint The Town Orange campaign large, medium and small businesses all showed a willingness to come forward and make a difference outside of the factory gate or office front door.
Apart from the massive benefit it made to the Youth Zone it also had positive consequences for the businesses themselves raising their profiles and branding.
Often, locally, CSR is employee-led especially when fundraising events are planned and teams of workers take part in sponsored challenges. Alternatively, as we were grateful, some businesses simply make a financial donation from the company coffers.
A company's good deeds often make for happy workers and raise the brand's popularity with customers.
Customers and clients tend to form a lasting connection with businesses that readily display a more human element.
And it's an obvious consequence that happy workers help to improve the efficiency and the success of a business that shows a caring, sharing approach to the community in which it operates.
A business that demonstrates regular CSR provides an environment in which employees often stay for the long-term helping to erase the costly process of employee turnover.
In simple terms CSR is self-explanatory and it can take many forms. But it is worth all businesses to stop for a second and ask themselves: What can we offer outside our normal services that make a difference to the environment or community where we are based?
The companies who took part in our Paint The Town Orange campaign certainly made a difference to the well-being of our young people in East Lancashire.
(Ends)