As we enter the winter months, the days are getting colder, food prices are increasing, and the cost of living is starting to reach breaking point for many, with things only expected to get much worse. Youth Zone has partnered with BBC Radio Lancashire to do a special one-off show this Thursday 29th, September, highlighting concerns and putting a spotlight on the support out there that young people, the community and local businesses can reach if they need it. The show, presented by BBC Radio Lancashire's Garry Scott, will be live from the Youth Zone, with several guest speakers throughout the show.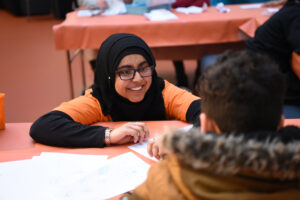 Hannah Allen, CEO of The Youth Zone said:
"Youth Zone is an embedded institution within the town. With 22% of the boroughs young people accessing our Blackburn and Darwen sites. We see over 1200 young people weekly. In response to Ofgem (the British electricity and gas industry) announcing that the energy price cap would rise by a staggering 80% from October 1st 2022, we are concerned about how our members, their families and the wider community will cope.
It is predicted that millions of people will be driven into poverty. Currently, over half of the people in Blackburn with Darwen already live in deprivation, these are dire circumstances that need to be addressed quickly.
We are working tirelessly with partners across the borough to identify where gaps of support lie and to find solutions to fill them. Youth Zone, with the support of over 100 local businesses, is the heart of the community, and we will ensure we bring together partners to harness support."
Garry Scott, BBC Radio Lancashire, said:
"Times look bleak for many, and we know people are worried. It is important that in difficult times we come together as a community, and everyone knows what support is available to them. We want to use the show to get the message across that you are not alone. We are all in this together, the information in the show might be relevant for you, or you might want to share it with someone you know".
You can listen live to the show this Thursday, 8th September, 7 pm-9 pm, or you can catch up on the BBC sounds app.