Everybody across the Onside Youth Zone Network mourns the loss of Her Majesty The Queen.
In 2021, we were delighted to have received the 'Queen's Award for Voluntary Service'. This was followed by an invitation to attend a garden party at Buckingham Palace in May 2022, where our Head of Operations, Leon Crosby, personally met Her Majesty The Queen and got to share all the work we do at our Youth Zone. We will forever cherish this memory.
Her Majesty inspired billions of people around the globe throughout her life, including so many young people.
Over her seven decades as monarch she provided invaluable support to the charity sector and society at large. Her Majesty dedicated her life to serving our country and has left a legacy that will be remembered forever.
Thank-you Ma'am.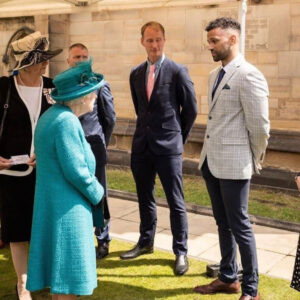 .