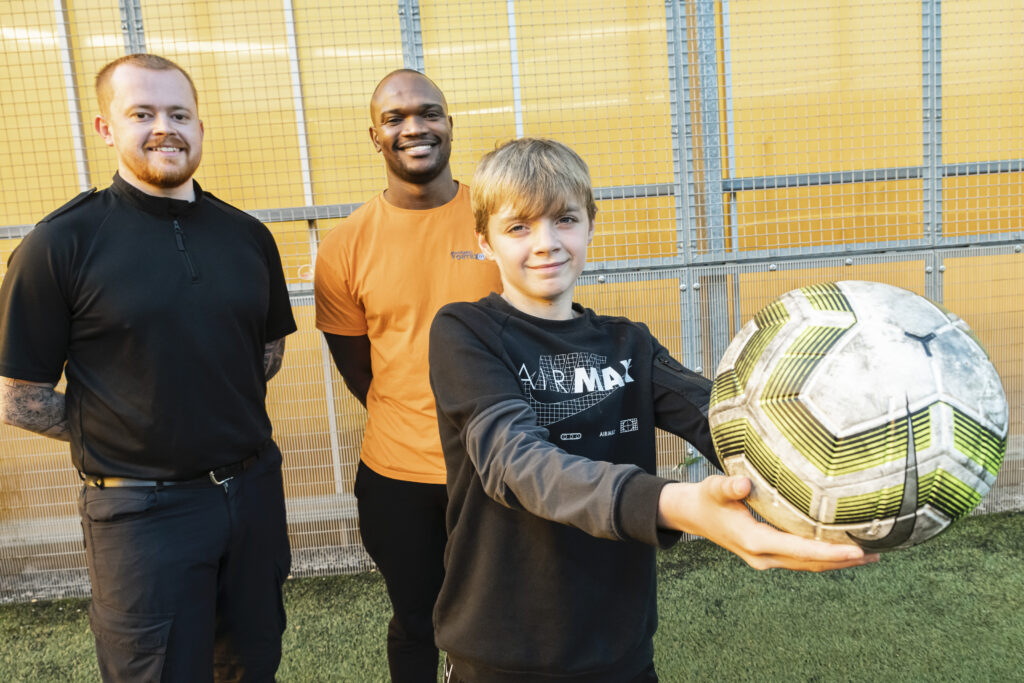 Forget Manchester City vs Arsenal this weekend – the real big football match happened this week at Blackburn Youth Zone.
Young people from Blackburn Youth Zone took on local police officers in a 5-a-side football match. The aim of the game was to improve relations with young people and police. Breaking down barriers that exist, building relationships to enable young people to feel that they can talk to the police about any problems they may have, or if they need any support or guidance.
Leon Crosby Head of Operations at Blackburn Youth Zone:
"Young people are the future of our community, it's important that they feel supported by their local officers. The football match allowed young people to interact with their local police group in an informal environment, removing barriers and allowing them to get the opportunity to get to know the officers behind the uniform. It's a fantastic way to symbolise we are together. "
Police officer Niall Webster said:
We're passionate about changing young people's perception of policing. The football match was a great opportunity to build trust and strengthen relationships between young people and the police. We want local young people to have confidence in us, know we are there for them if they ever need us. We're looking forward to working with Blackburn Youth Zone creating stronger relationships with local young people.
For more information about Blackburn Youth Zone please visit www.blackburnyz.org.uk or call 01254 292000.