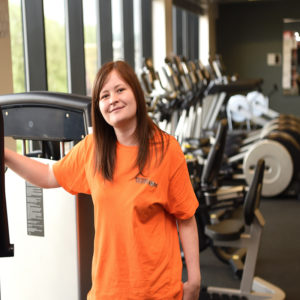 Well done to Claire who has won this months volunteer of the month.
Claire
volunteers
each week across numerous sessions and has built up some great relationships with young people and staff alike, and has a very supportive, empowering and nurturing approach.
Claire does not shy away from doing something different. She is very adaptable and has independently planned and ran activities in art, sports and the rec area – adapting across sessions/clubs and activities can be a challenge for staff, but
Claire
has just smashed it! As a result she has built up great relationships with young people from different backgrounds.
Claire has a very good understanding of issues that are prevalent around young people, which you can see her apply in situations and conversations with the young people, and does not shy away from challenging behaviour.
Claire
has really progressed in her role, and is a much appreciated addition to our delivery team.
We would like to offer a big thank you to Claire for all the hard work and commitment she has put into her role here at the Youth Zone.