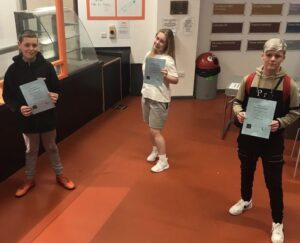 A group of budding young cooks aged 13-16 have this week completed their Food Hygiene award. The group have been working towards the award each week as part of this summers 'Get Stuck In' programme at Blackburn Youth Zone.
The course equipped them with all of the information they needed to work safely with food including learning how to prepare and serve food hygienically – eliminating any chances of people catching food poisoning.
By the end of the course, all young people stated they now had good working knowledge of the most important issues around food safety – including Personal Hygiene, Cleanliness and the Risks that come with Unhygienic Food.
Well done to everyone who took part!
If you would like more information on how you can get involved with Blackburn Youth Zone email enquiries@blackburnyz.org or call 01254 292000.