A charity that launched an internet youth club and delivered free meals to support young people in Blackburn during the pandemic has won a top accolade for its resilience.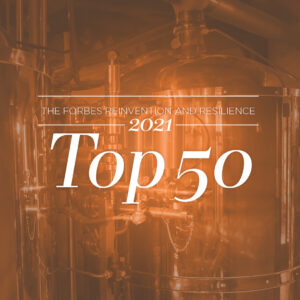 Blackburn Youth Zone (BYZ), which offers vital services to young people aged five to 21, has been named in a select group of North West organisations that reinvented themselves during the past year. The charity, which was nominated by one of its patrons, PM+M Solutions, has been named in the prestigious 2021 Reinvention and Resilience Top 50 Report by Forbes Solicitors.
The final 50 includes SMEs across all sectors that have demonstrated new ways of generating revenue and protecting jobs or have re-invented any aspect of their business, service, product or sector in the past 12 months.
The report aims to champion businesses and identify key trends that have helped the region's small businesses reinvent the way they work, with the Blackburn-headquartered law firm saying it believes these will be key to driving future prosperity.
The Youth Zone, based on Jubilee Street, had to adapt quickly – with a reduced income – to enable it to continue to support young people when the COVID-19 crisis began. The club transformed its offering to keep members engaged through online activities, welfare calls and outreach schemes.
Projects were introduced to support some of the area's most vulnerable families, including the launch of Youth Zone at Home, which gave virtual access to leisure and creative activities, informal education and support.
A Zone to Home event provided 1,000 young people and their families with meal packages and recipes, while more than 25,000 free meals and self-care packages were delivered to homes in the area.
BYZ provided 550 young people and members of the community with personal care products such as toilet roll and sanitary products and supported an average of 1,300 young people a month to take part in activities to support their health and wellbeing.
One-to-one work continued, with staff carrying out 4,353 welfare calls to the most vulnerable young people, while 50 children aged between eight and 12 took part in targeted early intervention, emotional health and wellbeing programme Mind Moose.
The charity has also offered employability skills to 544 young people, helped 164 gain accreditations in food hygiene, first aid and canoeing, and engaged 84 participants in a Youth Voice programme.
Throughout the year, 309 young people at risk of entering the care system have benefited from welfare calls, digital mentoring and internet youth club sessions, while 36 considered to be at risk have received targeted wrap-around support through a transitions programme.
Hannah Allen, CEO , at Blackburn Youth Zone, said 'Work had been ongoing to maintain links with the charity's patrons, who raised more than £40,000 through the Big Give Christmas Campaign and £10,000 to buy health and wellbeing stockings for young people. Like many organisations, we had to adapt quickly and think innovatively when the pandemic hit to ensure we could continue to support young people in Blackburn with Darwen, even when faced with a reduction in our income.
We are proud of the way we rethought many of our services to enable us to support vulnerable young people through such a challenging time, when charities like ours were needed more than ever before. Everyone at BYZ is delighted that our efforts have been recognised and we look forward to continuing to deliver life-changing work to families in the area."
Oliver Burton, Chief Executive Officer at Forbes Solicitors, said it was the second time the list had been published, with the events of 2020 providing a long-term opportunity to reinvent business models and continue on the path of innovation. We believe businesses like these will be key to driving the region's future prosperity, which is why we feel it's so important to champion these stories."