Blackburn Youth Zone launch 'ZONE to HOME' Campaign, in a bid to feed over 4000.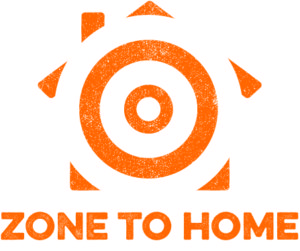 This April, Blackburn Youth Zone is embarking on an ambitious campaign to provide a minimum of 4,000 meals. The campaign, aptly named 'ZONE to HOME', aims to provide 500 boxes, containing a family meal for 4 and 100 meals every day throughout April.
Over the Easter bank holiday weekend 500 boxes containing all the ingredients to make a meal for a family of 4 and a recipe card will be distributed. The recipe has been created by the well-known TV Personality Chef and resident Executive Chef of Northcote, Lisa Goodwin Allen. These boxes are to support the most vulnerable young people and families with low or no income, during these unprecedented times.
The recipe that has been created is easy for the family to follow at home. Food parcels containing these ingredients, recipe card and a chocolate treat will be given out on Good Friday 10th April, which will enable families to cook, have fun and enjoy a meal together over the bank holiday weekend.
In addition, Blackburn Youth Zone will continue to provide hot take-out meals to young people and families everyday throughout April. This ambitious challenge of not letting any family go hungry over the long bank holiday weekend and throughout April is a result of the Youth Zone having to close its doors recently, following government instructions. It is now only open to children of key workers.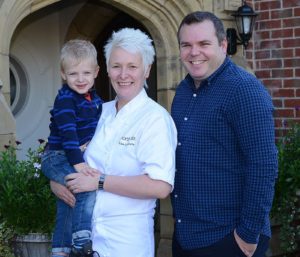 Lisa Goodwin Allen with Husband, Steve and 5 year old son Teddy Ray.
Lisa Goodwin Allen commented "Northcote and Blackburn Youth Zone have always worked closely together and to be able to collaborate and create a nutritious recipe for families to enjoy over the bank holiday weekend is something that I had to be involved with.
Now more than ever it is important for everyone to pull together and support each other. The menu and step by step recipe card I created with my family."
By working with all community partners, Blackburn Youth Zone is determined that the ZONE To HOME campaign will be a success and now needs the local businesses and the community to help facilitate this fantastic project in a very short period of time.
Chairman, The Rt Hon Jack Straw said "We have only just over a week to facilitate the 500 boxes.Whilst this is going to be huge challenge I am sure the that the community, local businesses and supporters of the Youth Zone will all come together during this time and show their support to the army of volunteers who have committed themselves to this fantastic challenge"
There are several ways in which you can support the campaign; by donating money via the Virgin Money giving page or by donating ingredients. To donate simply go to Virgin Money giving page or contact Melanie Thomas at Blackburn Youth Zone melanie.thomas@blackburnyz.org to make an alternative donation.
Virgin Money Giving: www.virginmoneygiving.com/fund/byzzonetohome
The Youth Zone is also supporting the Bwd Help Hub, the new support network established by Blackburn with Darwen Borough Council working with partners. The Hub aims to provide a range of support to residents in the greatest need, from organising deliveries of food and essential supplies to vulnerable people in need, and providing information and advice, to weekly telephone calls to help keep people's spirits up during periods of isolation. More information about the BwD Help Hub is available at www.blackburn.gov.uk.