Blackburn Youth Zone has now supported the distribution of 10,000 meals to members of the community in need during the Covid-19 crisis.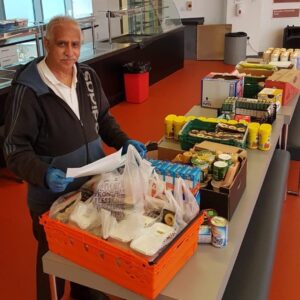 When the crisis hit in March, the 21st century youth hub located in the centre of Blackburn was required to quickly adapt the way in which they were going to support young people and the community. On Monday 23rd March the youth zone launched its service to provide healthy, nutritious meals each day Monday-Friday to anybody who needed one, now 3 months later supported over 700 families in the borough.
Hannah Allen Blackburn Youth Zone CEO Said
"Blackburn Youth Zone felt it was extremely important to support young people and families during the Covid-19 crisis. Part of our core offer is providing a hot nutritious meal, low cost meal on a daily basis to our members. With the uncertainty of securing food, we felt it was the right thing to do to re-deploy our efforts in ensuring no young person and family who needed it the most was provided with a hot, nutritious meal. "
Blackburn Youth Zone have worked alongside the voluntary and faith sector to ensure a coordinated response to food across the borough, in addition they have worked with Fare Share and Westholme School to ensure they are able to meet demand and have enough meals to go around.
Hannah went on to say
"I am extremely proud that we have now supported the community with 10,000 meals, this has been a huge task would not have been possible without the donations we have received, the fantastic partners we have worked alongside and over 30 volunteers supporting us."
As well as providing meals to those in need the youth zone has also been keeping young people engaged through an enriching 'virtual youth zone' on social media and zoom sessions. This has included keep fit sessions, cooking tutorials, dance classes and much more. If you would like more information on how to get involved with the youth zone visit their website www.blackburnyz.org or email enquiries@blackburnyz.org