Blackburn & Darwen Youth Zone Unites Business Leaders in Celebration of Community Impact at The Annual Patrons Dinner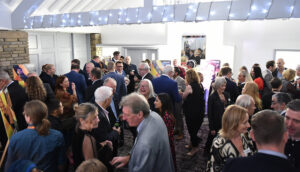 Blackburn & Darwen Youth Zone, a charity dedicated to empowering local young people, recently hosted a prestigious event that brought together business leaders from the Blackburn & Darwen Youth Zone Patron network to express gratitude for their support in investing in the next generation of young people. This exclusive gathering took place at the Mytton Fold Hotel and welcomed over 130 people who have been instrumental in advancing the Youth Zone's mission.
The event commenced with an opening by Hannah Allen, the CEO of Blackburn & Darwen Youth Zone, who shared with the attending business leaders the profound impact that the Youth Zone has made over the past year. Attendees were privileged to hear remarkable stories directly from young people whose lives have been transformed by the programs and opportunities provided by the Youth Zone.
Philip Cefair, Managing Director of Crown Paints, also took the stage alongside a young entrepreneur who shared his inspiring journey of how Crown Paints has played a pivotal role in shaping and inspiring his STEM business plan.
During an engaging interview session, Wayne Wild, trustee of Blackburn and Darwen Youth Zone, engaged in a conversation with Phil Riley, the Leader of the Council, highlighting the remarkable success of Youth Zone Darwen. Gordon Taylor OBE expressed his enthusiasm for investing in the next level of sports, and Wellocks shared their experience of becoming a Patron and the value they find in corporate volunteering.
The event left a profound impact on the business community, underscoring the importance of their support in creating opportunities and pathways for young people, regardless of their background. Together, the business leaders and the Youth Zone can work hand in hand to uplift the community and ensure a brighter future for the younger generation. Andrew Graham MBE concluded the event, extending heartfelt thanks to the businesses for their invaluable support.
Colin Mustoe MBE, Chairman of The Senator Group, is one of the original Patrons who has supported Blackburn & Darwen Youth Zone since its beginning 11 years ago.
"Blackburn & Darwen Youth Zone has grown into a lifelong project that is at the heart of the Blackburn with Darwen community. It is an honour to have been able to provide such wonderful opportunities over the past 11 years. With the kindness and dedication of our supporters, we have been able to go from quite humble beginnings to now having an average of 1,200 young people every week through our doors – this is something to be truly celebrated."
Wayne Wild, Chairman of Darwen Town Deal and trustee of Blackburn & Darwen Youth Zone:
"The Annual Patrons Dinner is a way of expressing gratitude to the business leaders for their support. The dinner also provides a platform for young people to share how the Youth Zone has transformed their lives. I am extremely passionate about creating opportunities for young people and ensuring they have access to a safe environment where they can enjoy a free hot meal.
If you are a business that wants to connect with like-minded business leaders, please do get in touch with us, and we can arrange to inform you more about the journey we are on."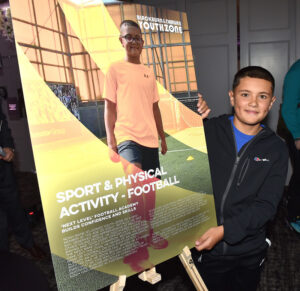 This Annual Dinner would not be possible without the sponsors – Signature Tax Group, Blackburn College, East Lancs Chamber of Commerce and ACG Renewables.
Blackburn & Darwen Youth Zone, a charity dedicated to young people, prominently provides over 60 hours of services when schools are closed. With over 5,500 members benefiting, their provision takes place at a state-of-the-art centre in Blackburn, our satellite site in Darwen and within the community, open to ages 5- 19, with a dedicated SEND and Employability services open to young adults up to the age of 25.