Bill aiming to break TWO world records to raise funds for Blackburn charities
BLACKBURN charities will be among those that are set to benefit from the record-breaking exploits of Bill Hodgson.
The fundraiser, who tests his mental and physical endurance to the limit, is being supported by Blackburn's Pops Ali and a team of volunteers who are hoping to raise thousands for good causes.
Bill has in the past flipped a 180kg stone tyre for 24 hours and pulled a Santa sleigh through the Fylde coast.
He went on to flip a car for 24 hours, and then for the 'Christmas extravaganza' pulled a 2.4 tonne pickup truck more than 30 miles in 20 hours.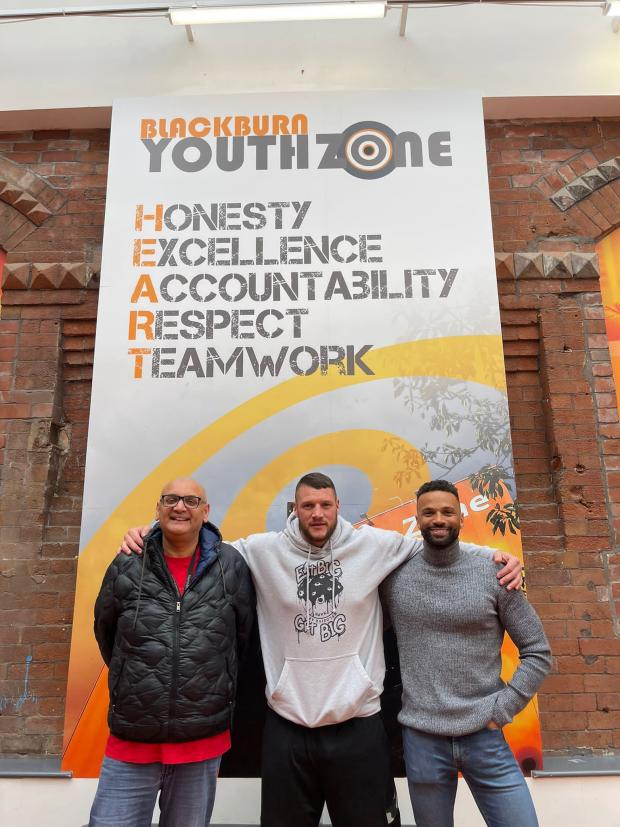 Bill is raising money for charities including Blackburn Youth Zone
This summer, Bill will be combining the previous challenges, and starting on June 8 at Stanley Park, Blackpool, he will aim to pull a vehicle more than 22 miles in just 24 hours.
A day later he is aiming to flip a 180kg tyre eight miles from Blackpool to Kirkham. Both attempts will aim to break current world records.
Money will be raised for Mark Potter, a close friend of Bill's who was diagnosed with terminal cancer; Fylde community food hub; Donna's dream house, a Blackpool based charity that makes wishes come true; Secret Santa Blackburn, Blackburn Youth Zone, Blackburn Rovers Community Trust and Kirkham Juniors FC.
Bill said: "I don't do these challenges for self-recognition, I do them to push myself to a limit and to attempt to raise not only funds for local charities but also for awareness for some incredible causes.
"I have been fortunate to be given opportunities – and meet amazing people and know this gives them a platform. It's all about awareness.
"Over the past few years, I have seen people struggle, lost friends, been too aware of how hard life is and just want to help in my own special way."
Pops Ali added: "It is wonderful to be supporting Bill again on his challenges.
"We want to get the word out as much as possible so we can raise thousands for some great causes."
The current Guinness World Record for farthest distance pulling a vehicle in 24 hours is held jointly by brothers-in-law James Baker and John Darwen, from Blackpool, who pulled cars 22.183 miles in Blackpool on October 24, 2021, and they are both aiming to break their own record again this year.
The recorded for greatest distance tyre flipping in 24 hours is 6.96 miles, set by Daniel Garner from Nottingham on June 28, 2020.
To support Bill and donate you can click here