Exclusively for Patrons and Business Club members, Andrew Graham MBE will be hosting an interactive Q&A Session with Accrol Papers CEO Gareth Jenkins.
'Turning around a good business gone wrong'
18th September Blackburn Youth Zone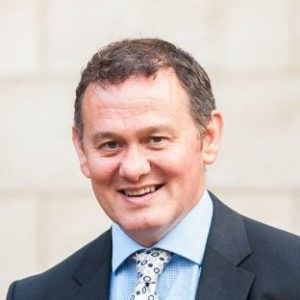 Gareth Jenkins is the Accrol Group CEO. He joined the business in late 2017 and has led the turnaround of the organisation that now sees it as the leading supplier of private label toilet tissue, kitchen towel and facial tissue to the UK retailers. A business that now has the right foundations and plans to build an organisation across the Health and Wellbeing sector in the UK.
Prior to his role at Accrol he had a 22 year career in DS Smith where in his last 4 years he transformed the UK based business into Europe's most successful and profitable packaging group with a turnover of £600m, employing over 3000 people and a tripling of profitability.
Gareth is "A dynamic, often inspirational, engaging leader, who sets a good direction and has helped us to develop and drives a strong vision – that we are all aligned behind" – DS Smith
For more information contact – melanie.thomas@blackburnyz.org