Are you wondering what to do to keep your children entertained during the summer holidays?
Why not choose Blackburn Youth Zone as your child's Summer staycation? Young people can expect to enjoy an explosion of fun and exciting activities.
Get Stuck In' is a fantastic project for young people 8 to 16 years! The project is funded and approved by the Department of Education and is commissioned by Spring North Consortium. The holiday club will be delivered at Blackburn Youth Zone and a number of satellite locations across the town.
Blackburn Youth Zone
Darwen
Please note: Priority FREE places will be given to those children and young people who are either eligible for free school meals or currently receiving free school meals. 🧡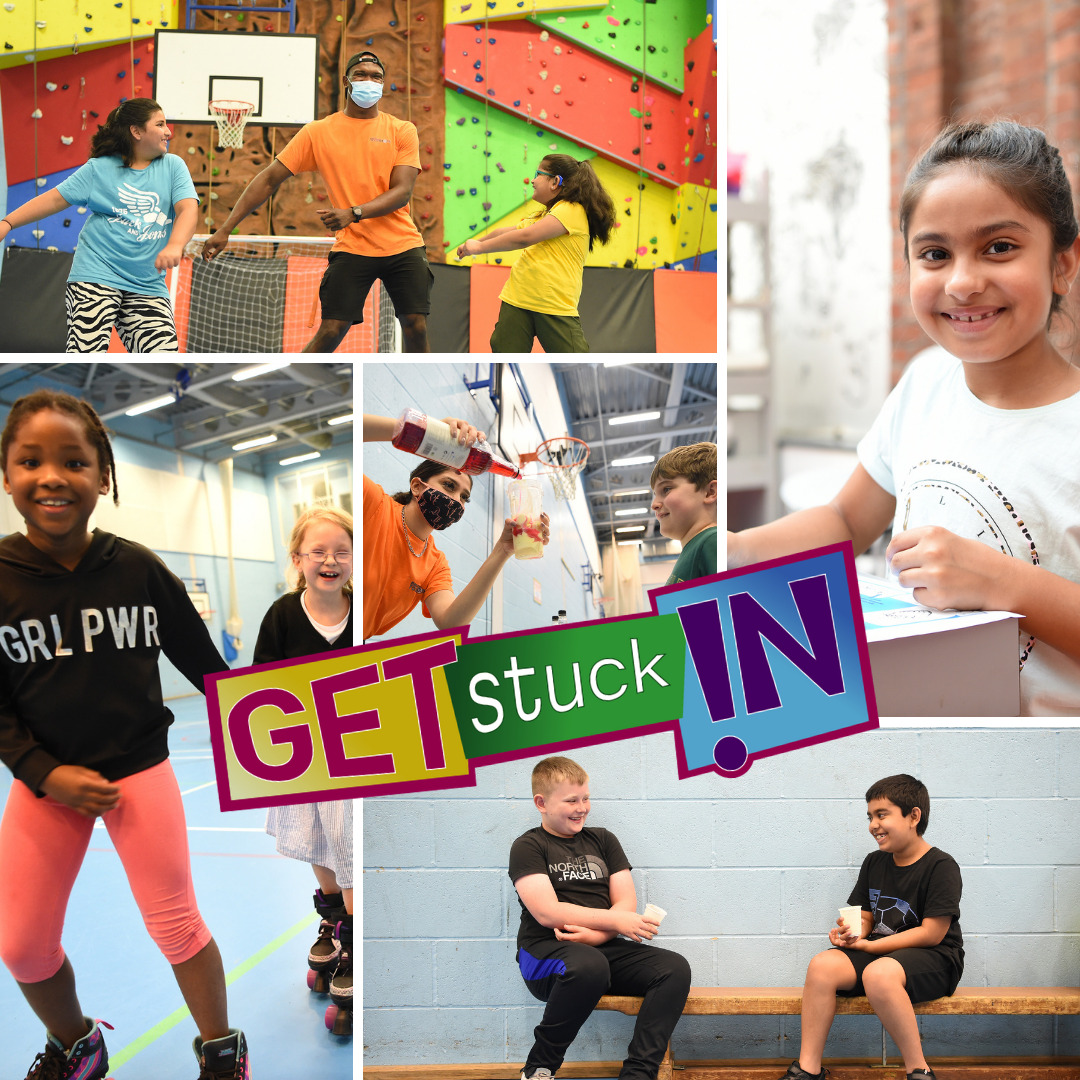 Frequently asked questions.
What does my child need?
Lots of energy, big smiles and their listening skills to keep themselves and others safe! Children will not be required to bring anything from home. Children are advised to wear appropriate clothing for indoor and outdoor activities. We recommend footwear suitable for active and non-active games (e.g trainers). Weather permitting we will be aiming to do one activity per day outside. Refreshments will be provided throughout the day to ensure children are well hydrated.
What meals should my child expect?
All children will be provided with a FREE nutritious meal everyday. Please ensure we are provided with any dietary requirements/aware of allergies beforehand.
Does my child need to bring any money?
There will be a vending machine onsite if your child wishes to purchase any snacks. They must take full responsibility for any money they may be carrying around.
What types of activities are on?
Each week will be theme based, so children get to experience new skills, build their confidence and try new activities. This summer we have special planned family trips available throughout August and lots of fun outdoor activities planned to make most of the sunshine!
What do we expect from parents and carers?
Keeping your child safe is our primary objective and we expect parents and carers to support us by ensuring everyone's safety is maintained.
Comply and cooperate with all procedures relating to pick up and drop off. This may include procedures relating to..
Building access and exiting
Queuing to enter the building
Places will be removed from a young person should they not attend the service when they have booked on. We expect young people to attend on the days they have specified. Please only book your young person onto days which you can guarantee they will attend.

Provide accurate and updated personal information relating to their young person/persons through the booking form and BYZ membership form.

Attend each site with as few people as possible. Preferably with only those young people who are accessing our services and the parent/carer.

Should your young person need to be collected which may relate to reasons such as behavioural concerns/incidents, sickness/illness and or any other reason, you should attend within 30 minutes of communication. BYZ cannot take responsibility for parents/carers work, travel or any other reasons which may prove difficult for parents/carers.

All inquiries should be done via the phone, email or social media. BYZ will not speak to parents on site unless we feel there is reason to do so.

Collect young people promptly and on time every day. There may be a reason to remove a young person from our service if a parent/carer is frequently late.
*Parents and carers upon sign up are agreeing to the above conditions.
FOR MORE INFORMATION PLEASE EMAIL enquiries@BLACKBURNYZ.ORG