BYZ launches 'Zone to Home' Christmas Appeal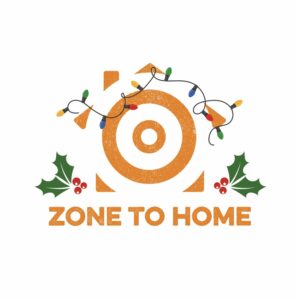 Christmas in Blackburn with Darwen this year
2020 has presented many challenges for our local communities and COVID has made life different for most, with many people now trying to readjust to day to day life following restrictions and lockdowns. We are now seeing the damaging impact this has had on young people and families across the borough.
With Christmas fast approaching and there still being a huge amount of uncertainty about what COVID restrictions will be in place, what is supposed to be the most 'wonderful time of the year' is going to be a very challenging time for some vulnerable young people and their families within the borough of Blackburn with Darwen.
Many household incomes are now reduced as families are experiencing job losses and pay cuts. Employment is uncertain within many sectors, which is deepening the continuous economic challenges that COVID has brought for many families.
Recently 31% of BYZ members taking part in on online survey shared that their family was struggling for money due to the impact of COVID and related job losses. This means this year families are going to struggle to provide gifts and food for their children at Christmas.
Can you support a BYZ member this Christmas?
BYZ are pledging to provide every member with a Christmas stocking, and food hamper – created by Lisa Goodwin-Allen over the Christmas period. Members will be presented with their stocking and food hamper during the annual Christmas parties, that will take place over several days in December.
'Funding the appeal, is going to be a huge challenge, but one we are not afraid of, after the huge success of the inaugural Zone to Home appeal in April this year we are asking for donations from our amazing and supportive patrons and wider business community to help spread the festive cheer this winter and make a donation no matter how small, every penny will make a difference.
We need over one thousand Christmas stockings, for members of various ages filled with festive gifts and treats, that support mental wellbeing and personal care plus access to online workshops at the youth zone, along with 800 hampers filled with the ingredients to create a Lisa Goodwin-Allen. festive chocolate treat!' commented Mel Thomas, Fundraising Coordinator for BYZ.
We are very grateful to Pets Choice for donating the bespoke embroidered stockings for our young people and The Cardboard Box Company for providing the hampers, all that we need now are the goodies to go inside!
We need your support – how can you help?
We want to be able to support all BYZ members over the Christmas period with a food hamper which can feed a family of 4 and a health and well being BYZ stocking which will support young people's mental health over the Christmas period.
BYZ Christmas Hamper = £10 per Hamper
BYZ Christmas Hamper = £10 per hamper
A food hamper containing ingredients for a family to cook a dessert together over the Christmas period.
BYZ Christmas Stocking = £10 per Stocking
BYZ Stocking will contain a selection box, an arts and crafts activity, kinetic sand, toiletries, 5 ways to well being tool book and an invitation to a digital workshop to connect with BYZ over Christmas.
To find out more about our Christmas appeal, what items we need to secure to complete the gifts, or to donate, please contact Mel on 01254 292000 or email melanie.thomas@blackburnyz.org
Your continued support is greatly appreciated.